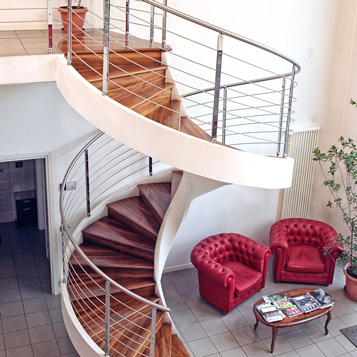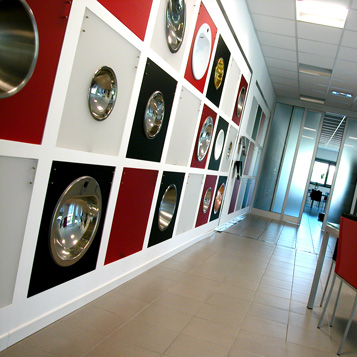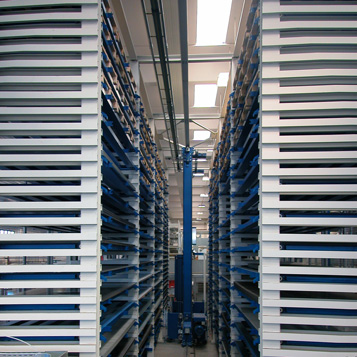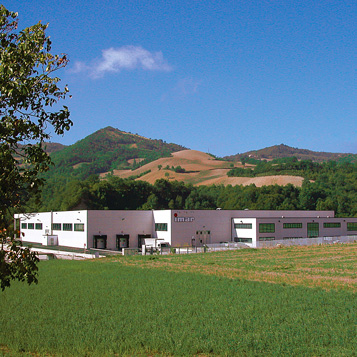 IMAR was set up as a designer of projects and prototypes for stainless-steel bar counters.
Production began of stainless-steel welded-channel tanks.
The cold forming of the first steel built-in washbasins opened up a new market.
Production moved to the facility in Casino Noci, with a surface area of 1,000 square metres.
The new headquarters in Trasanni di Urbino covers 2,600 square metres. First CNC machines purchased.
IMAR opened up to the international market.
The company expanded its machinery with the inclusion of the first anthropomorphic robots for welding and polishing, and set up partnerships with major players in the furniture sector.
IMAR became an SRL (Limited-liability company) and increased the number of its metalworking machines.
The factory in Canavaccio di Urbino with over sqm. 8,000 used for production allows the purchase of the first automatic laser cutting system for sheet metal and the first robotic bending island.
IMAR installed its first automatic sheet metal warehouse, combined with a new laser cutting system and a latest-generation multifunction punching machine.
In 2010, the first tube laser with automatic loading and unloading was acquired. The production area would have been too narrow to handle the new processing so it was expanded to 9000 square meters.
IMAR switched to optic fibre and installed its first fibre laser system, expanding the range of workable materials.
Bending department strengthened with the insertion of a panelling machine with automatic loading and unloading.
The IMAR Charter of Values took shape: principles and objectives of company set out in black and white.
The office area was enlarged and the automatic warehouse for the tubular was purchased.
Introduction of the Human Resources department.
Customer service expansion:
– lathe machining
– Laser marking
– 3D measurement
Beginning of the corporate reorganization and structuring process.